Personnel of the Disinformation Section of Czechoslovak intelligence as at 1 June 1969
Přidáno: 22. 11. 2019
Post-August ("normalization") developments also brought about extensive personnel and organizational changes in Czechoslovak intelligence. Directorate B - was the part of the intelligence service under which the foreign counterintelligence and special operations of Directorate I of the Ministry of the Interior fell in 1969 - 1971. Directorate B consisted of 3 Sections and an analytical department.
The newly established Section 3 of Directorate B was created by combining active measures (Section 8) and special operations (Section 7 → Special Purpose Service). It conducted disinformation activities, psychological warfare and "dirty tricks", and also planned and executed murders, kidnappings and sabotage. The Section Chief was → Lt. Col. Jan "Ostrovský" Ondrovčák. The Section had 40 members of staff and the following structure:
internal group (secretariat)
1st Department (disinformation) - active measures, psychological warfare and dirty tricks
2nd Department - Terror and Sabotage (Special Purpose Service)
Study and Technical Group
The Section Chief managed the work of the Section and was responsible for the overall and conceptually correct orientation of the activities of the intelligence service and other parts of the Ministry of the Interior concerning active measures and disinformation on a global scale so that they were in line with the tasks of the Central Committee of the Czechoslovak Communist Party and Czechoslovak foreign policy as well as national security. He led the most important operations himself.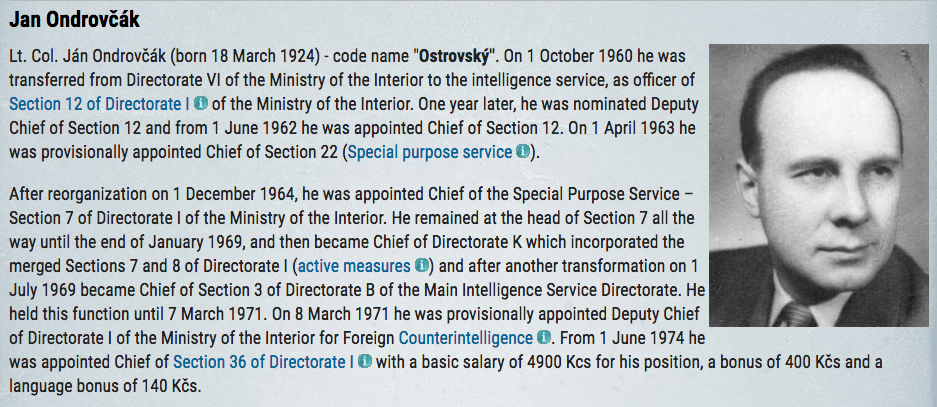 Personnel - 1 June 1969
(Cadre Order of the Chief of Directorate I of the Ministry of the Interior No.54 / 1969 Col. Čestmír Podzemný)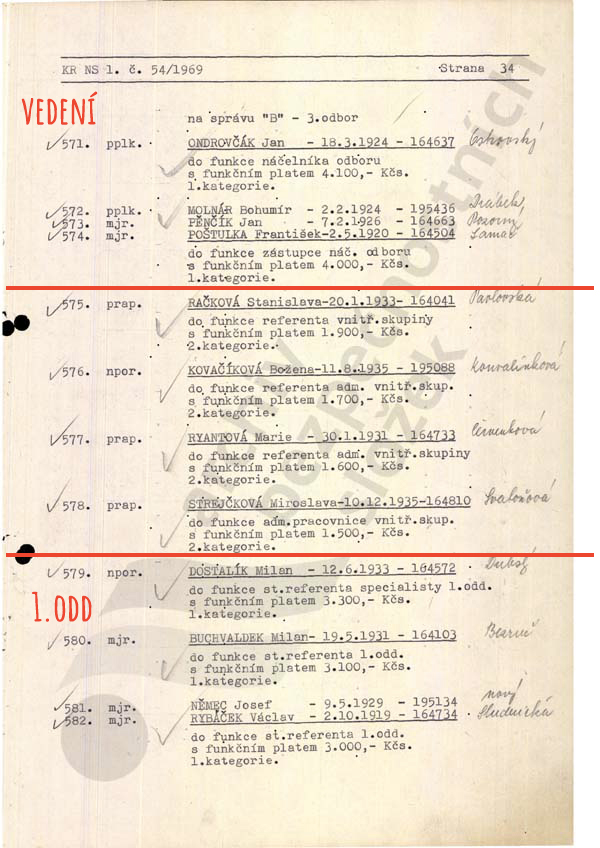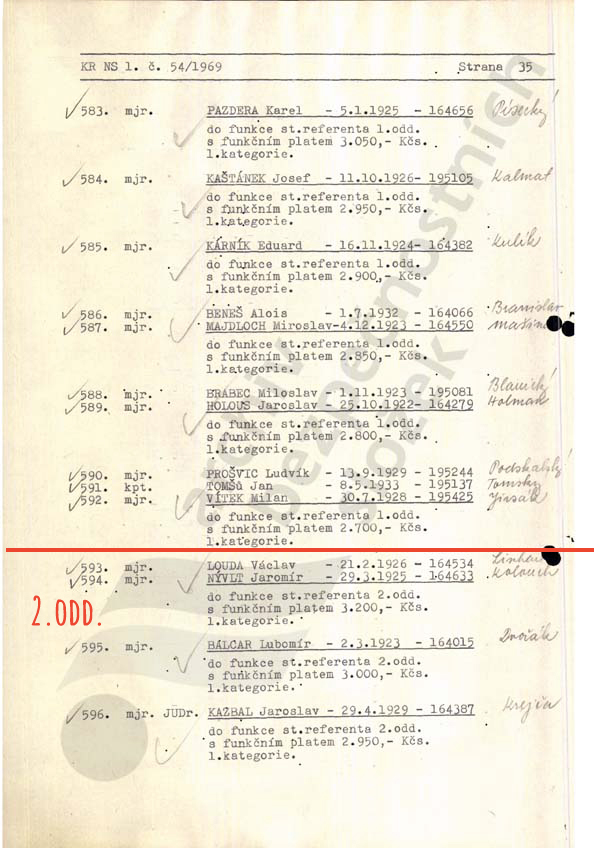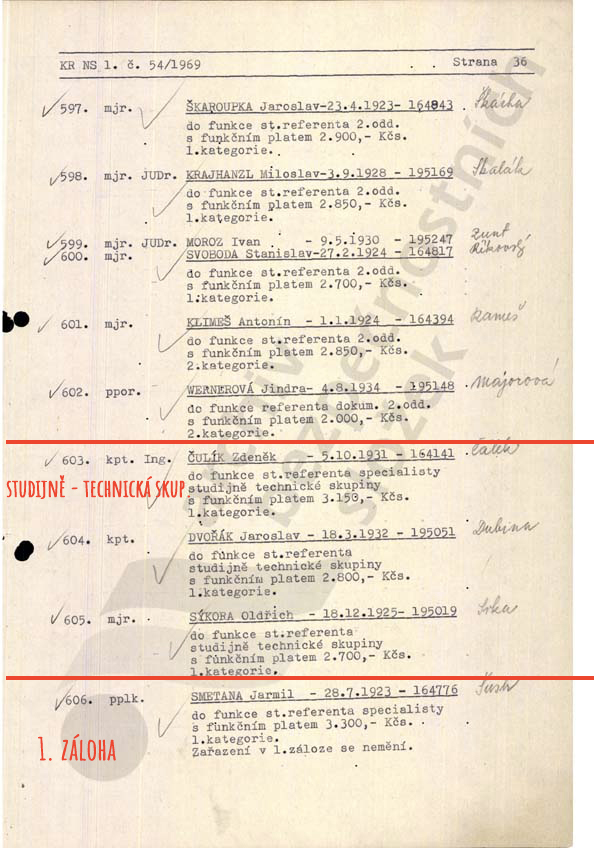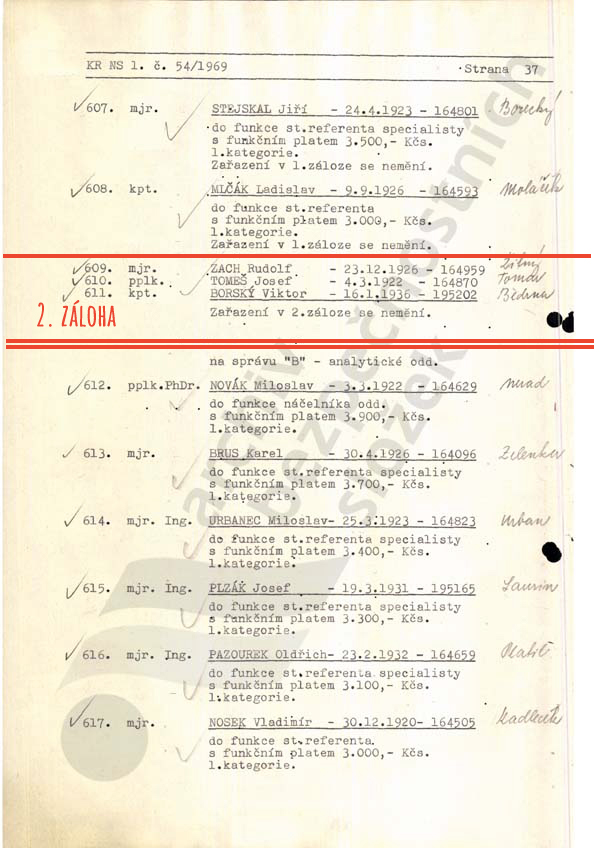 Note: reserve I  (1. ZÁLOHA) = placed under legalisation program. Source: ABS